Skip to Main Content
It looks like you're using Internet Explorer 11 or older. This website works best with modern browsers such as the latest versions of Chrome, Firefox, Safari, and Edge. If you continue with this browser, you may see unexpected results.
MCNY Human Services Resources
This subject page is to help you get started with research about LGBTQI resources. It is not a comprehensive guide, but a starter guide. For more comprehensive research in the broad category of Human Services, use the Human Services research guide.
Credo Topic Page
Brings together various resources available through the library's subscription databases. Designed by Credo Reference, topic pages provide excellent background material including definitions, encyclopedia entries, scholarly articles and relevant e-books.
We suggest the following topic pages:
Sylvia Rivera & Marsha P. Johnson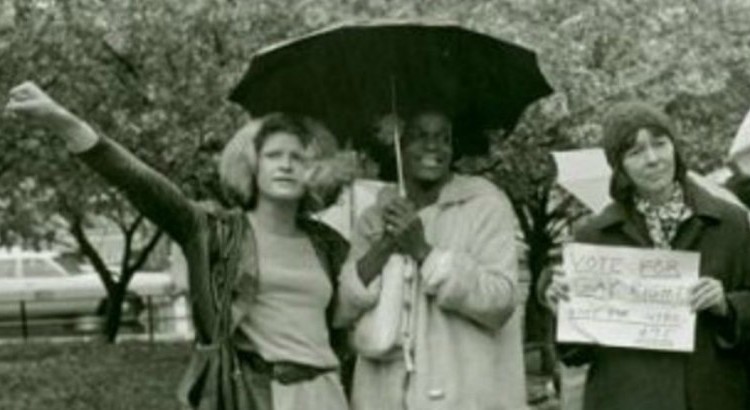 Articles and Databases
Here are a few databases to get you started on the topic of LGBTQI issues. We have many more databases available on the Databases by Subject page.
Proquest Social Science Databases

This link opens in a new window

Disciplines covered include anthropology, criminology, education, political science, sociology, psychology and more.

EBSCOHost

This link opens in a new window

A variety of full text databases ranging from general reference collections to subject-specific databases. Select EBSCOhost Web to search multiple databases at once.
History, Culture, Theory: Websites
Featured Book
Normal Life

by

Call Number: KF4754.5 .S63 2015

ISBN: 9780822360407

Publication Date: 2015-08-07

Spade explodes assumptions about what
This book is a must for anyone who is interested in social justice, period. Spade is focused particularly on the Trans population but his critique exposes critical questions about what legal rights can do for marginalized populations, and describes transformative resistance processes and formations that address the root causes of harm and state violence.
Education
Trans Student Education

Trans Student Educational Resources is a youth-led organization dedicated to transforming the educational environment for trans and gender nonconforming students through advocacy and empowerment. In addition to our focus on creating a more trans-friendly education system, our mission is to educate the public and teach trans activists how to be effective organizers.